Fire Station #8 - 2802 E. 53rd Street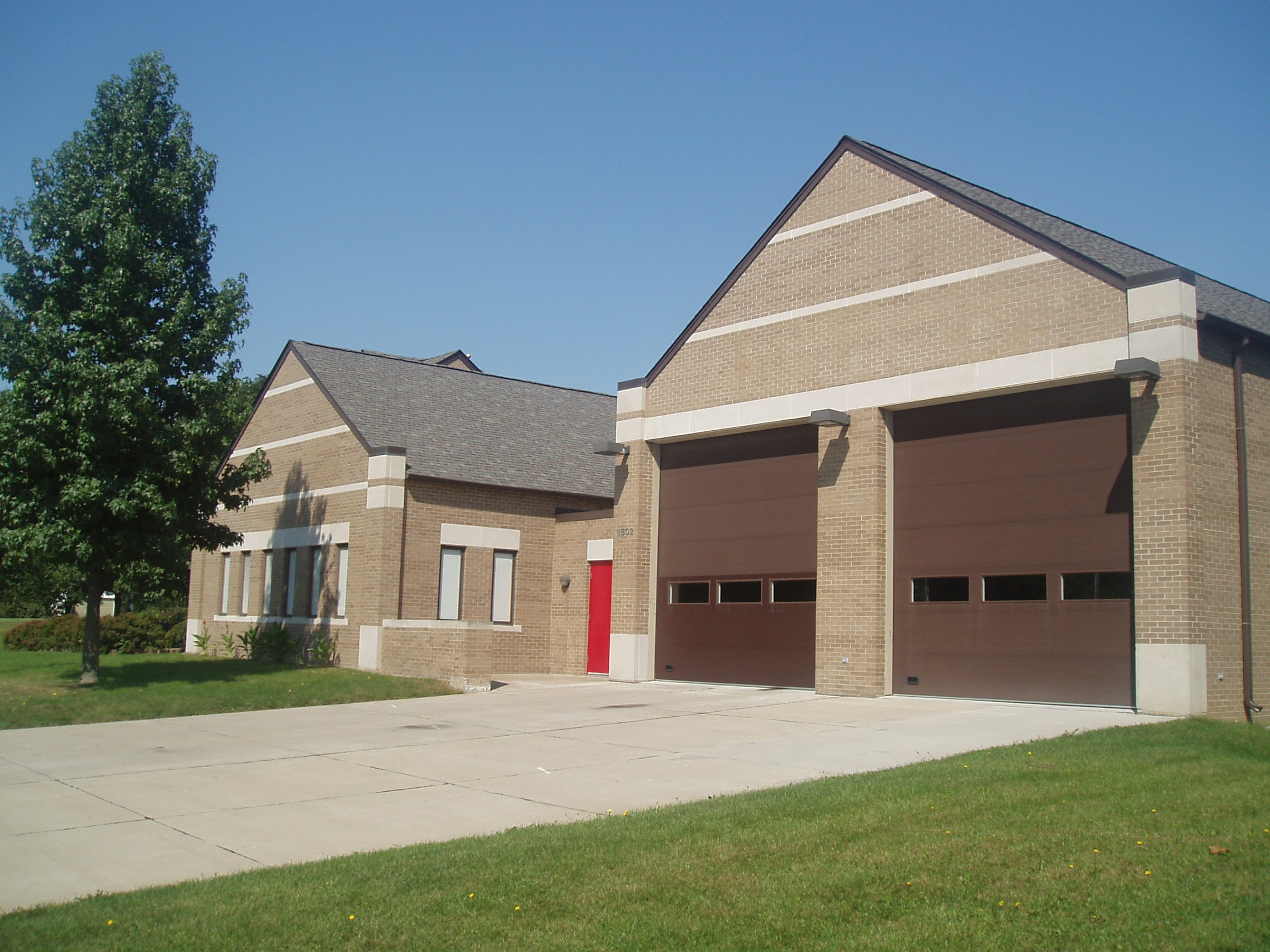 Station 8
Station 8
The station was built in the spring and summer of 1994. There has been substantial growth in northeast
Davenport
for the past 10 years.
Station #8 is a twin of station #5, located on Telegraph road in southwest Davenport. They were built simultaneously. They have private bedrooms for the personnel. Neither has a hose tower, they use what's called a hose dryer to dry wet fire hose. Also, there are no poles to slide down because they were built as one-story buildings

One engine company is on the apparatus floor of Station #8. Also, the Fire Safety House is in the bay and is taken to numerous schools, business and functions to teach children and adults about fire safety. There are four firefighters assigned to the rig per shift. Law requires a minimum manning of 3 firefighters, 24 hours a day, seven days a week.

Personnel
There are 12 people assigned to Station 8: 1 Captain, 2 Lieutenants, 3 Engineers, and 6 Fire Fighters.

Apparatus

Engine Company # 8 was put in service on September 4, 2006. It is one of six fire engines purchased in 2006. It was manufactured by Custom Fire Apparatus of Osceola, Wisconsin. It is a 2006 Custom Fire Apparatus side-mounted pumper on a Spartan Metro Star Chassis with a 184 inch wheel base. It has a gross vehicle weight of 42,000 lbs. with 18,000 lbs. on the front axle and 24,000 lbs. on the rear axle.This vehicle is powered by a Cummins ISL, 6 cylinder, 540 cubic inch, 400 horsepower diesel engine.The transmission is an Allison model 3000 EVS, five speed transmission. The midship fire pump is a Waterous model CSUC10C, 1500 gpm centrifugal single stage, supplied by a 500 gallon fiberglass tank.The hose bed contains 850 feet of 5" supply hose, 600 feet of 2-1/2" supply hose, and 200 feet of 2-1/2" pre-connected Blitz line.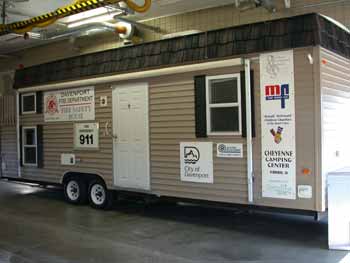 Fire Safety House
Service Area

Engine #8 covers the northeast area of the city including much of Highway 61, and Intestates 80 and 74. Northeast Davenport is the fastest growing area of the city. This was the primary reason for the need for fire protection and medical services in that area of the city.


Run Volume
In 2005, Engine 8 responded to 1,178 calls.


Specialty or Area of Expertise
Station #8 is assigned the responsibility of being the SCBA station. Meaning that the firefighters assigned to station #8 are trained as technicians and are responsible for the maintenance, care and cleaning of all self-contained breathing apparatus units on the department. Also, personnel assigned are responsible for the annual testing of all units.