Fire Station #5 - 2808 Telegraph Road
"The Rat House"
Built in 1994 to replace a station that was built in 1902, which was located in the 1900 block of Rockingham Road. Current location for Station 5 is 2808 Telegraph Road. This is a single level station with no hose tower. Private bedrooms are used for the crews assigned to the station. A hose dryer is employed rather than a hose tower.
Personnel
At the current time there are 12 people assigned to Station 5: 1-Captain, 2-Lieutenants, 3-Engineers, and 6-Fire Fighters.
Service Area
Station five covers the city from Division St. to the west city limits South of Telegraph Road on solo alarms. On general alarms the Station provides coverage from Division St. south of Central Park Ave. to the west city limits.
Run Volume
In 2000 Engine 5 responded to 1,386 calls.
Apparatus
A 1996 Alexis 1,250 GPM pumper equipped to provide extrication, paramedic, and foam operations. Also housed at Station 5 is Rescue Boat 5 a 1999 Crestliner 20' modified v-hull used for Rescue on the
Mississippi River
. In addition to the two first line rigs Station five has a reserve apparatus Engine 9 for use when first line rigs need maintenance.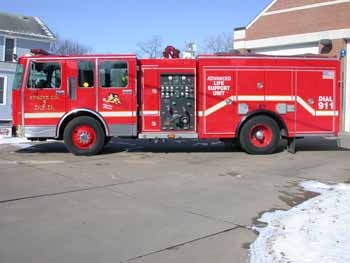 Engine 5 "Mighty Mouse"
Specialty or Area of Experience
Station 5 is the supply station for the entire department, as such they order all supplies necessary to run the 7 stations in the city. Station 5 has the responsibility for any river rescue that must be performed on the river. Recently, members have been trained in Ice Rescue procedures as well.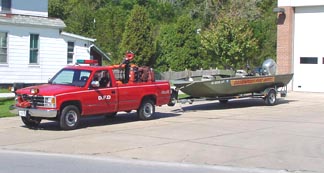 Rescue 5
Other Items of Interest
Station 5's territory covers the majority of the Industrial portion of the City of
Davenport
and includes most of the Hazardous Material sites in the city. In addition to this, the major train switching yard for the rail road is in the area as well.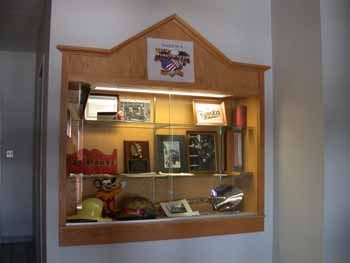 Station Display Case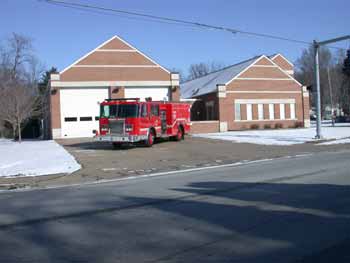 Fire Station 5