Fire Station #7 - 2302 W. 67th Street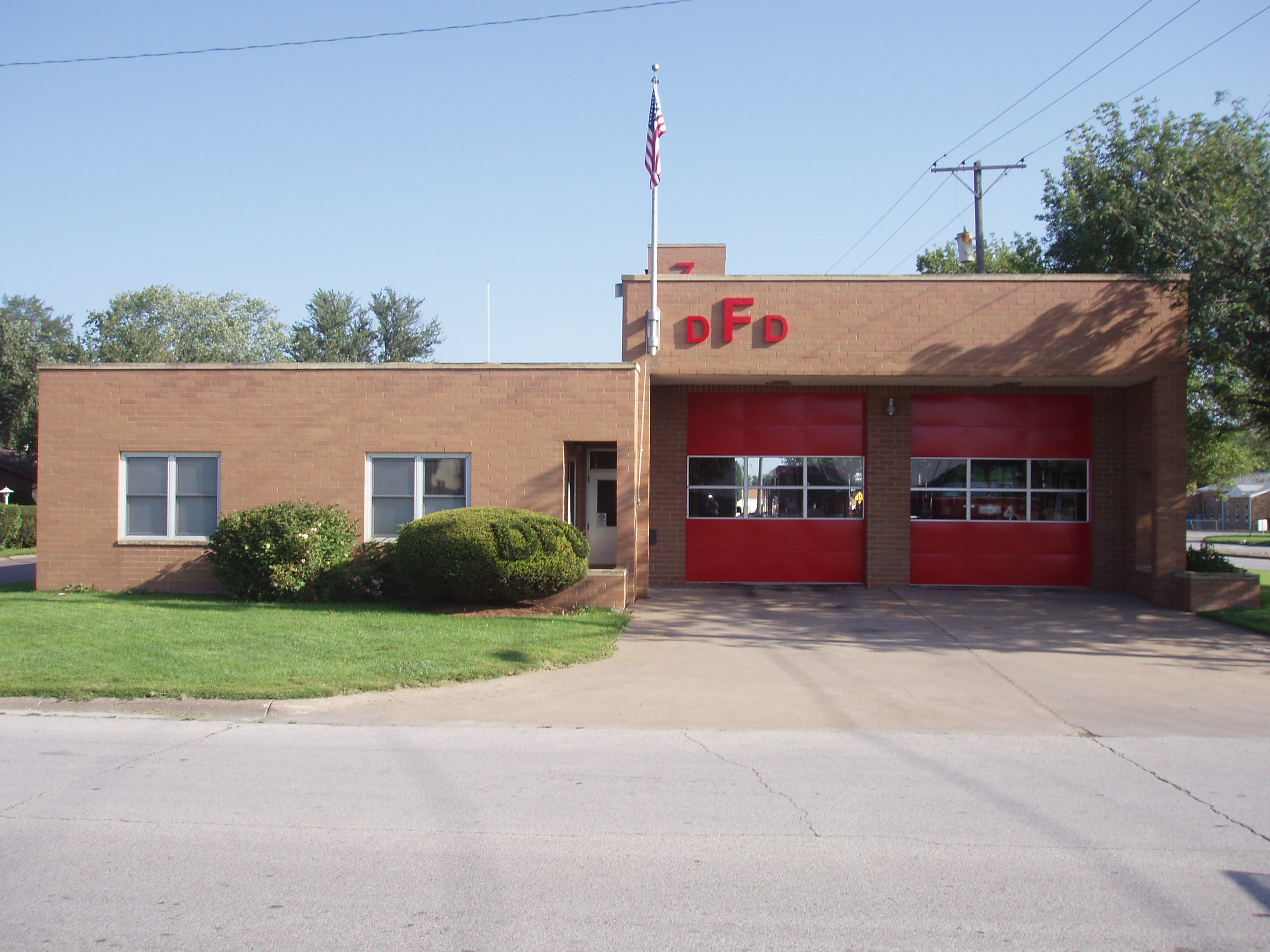 Fire Station 7
Station 7 was built in 1978 and is located at 2302 W. 67th St. on the corner of Northwest Boulevard and 67th Street. The station is a single story building large enough to house two trucks. At this time, Engine 7 is the only vehicle operating out of the station with the extra bay used to store a spare rig.


The station has a hose tower, work room to repair hose, an open bedroom, furnace/laundry, restroom, kitchen/living room, and an office.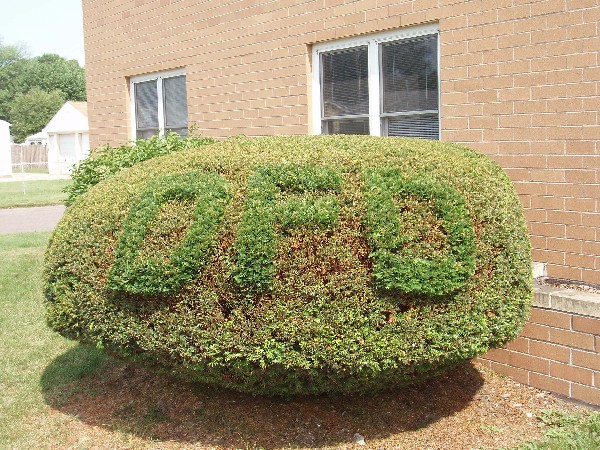 Personnel
There are 12 people assigned here at the present time. 1 Captain, 2 Lieutenants, 3 Engineers, 6 Fire Fighters.

Service Area
The service area for Station 7 is all of northwest Davenport, the old CAT plant, Davenport Airport, Interstate 80 from Brady Street to the west city limits, and interstate 280 from I 80 to 60th Street.

Run Volume
In 2005, Engine 7 responded to 1,475 calls.

Apparatus
Engine Company # 7 was put in service on August 28, 2006. It is one of six fire engines purchased in 2006. It was manufactured by Custom Fire Apparatus of Osceola, Wisconsin. It is a 2006 Custom Fire Apparatus side-mounted pumper on a Spartan Metro Star Chassis with a 184 inch wheel base. It has a gross vehicle weight of 42,000 lbs. with 18,000 lbs. on the front axle and 24,000 lbs. on the rear axle.This vehicle is powered by a Cummins ISL, 6 cylinder, 540 cubic inch, 400 horsepower diesel engine.The transmission is an Allison model 3000 EVS, five speed transmission. The midship fire pump is a Waterous model CSUC10C, 1500 gpm centrifugal single stage, supplied by a 500 gallon fiberglass tank.The hose bed contains 850 feet of 5" supply hose, 600 feet of 2-1/2" supply hose, and 200 feet of 2-1/2" pre-connected Blitz line.
Specialty or Area of Expertise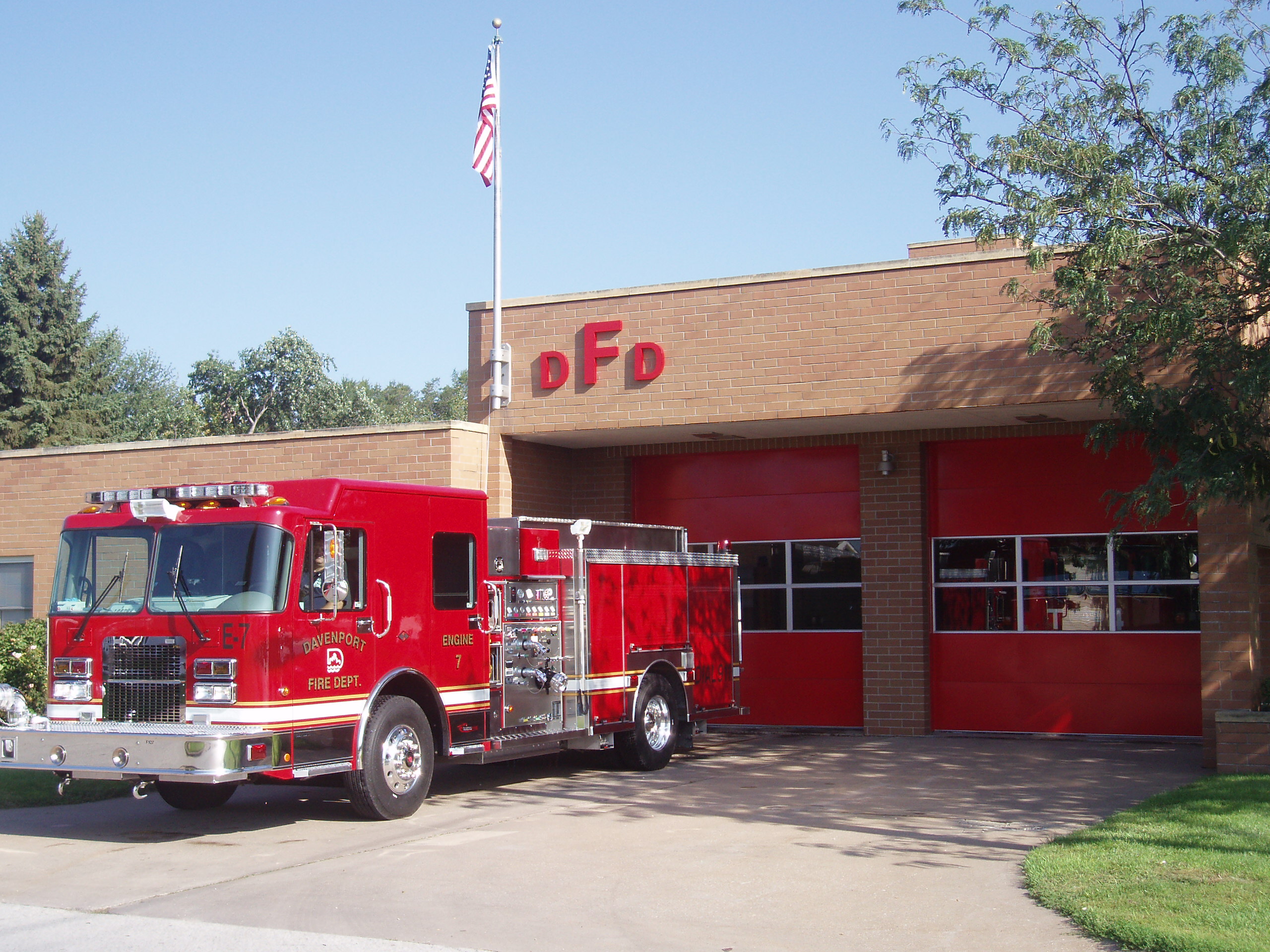 Engine 7
Station 7 repairs the fire hose for the entire Davenport Fire Department.